Check your claim in 2 minutes
London Gatwick flight delays and cancellations
Gatwick is the second busiest airport in the UK (behind Heathrow) and the eighth busiest airport in Europe. A total of 73,500 flights, provided by numerous airlines, flew from Gatwick in 2016, with easyJet accounting for 40% of their traffic. Gatwick is not the most reliable airport, having suffered a slightly above average ratio of delays and cancellations in 2016.
If you were subjected to long delays at this airport we'll fight for your right to compensation with whichever airline you flew with. Our free online calculator is a quick and easy way to find out if you're eligible.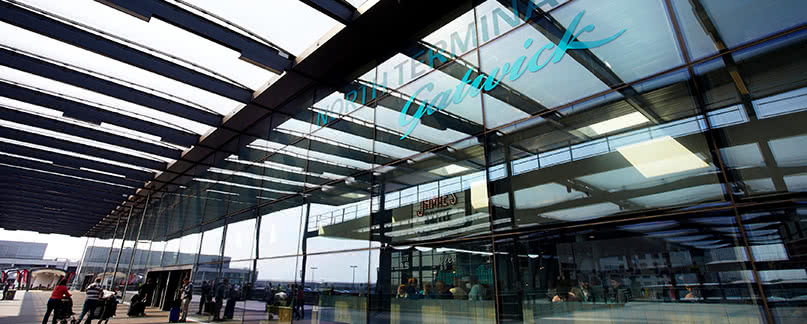 Your rights when delayed at Gatwick Airport
As much as €600 compensation according to EU law
No matter what the ticket price was
When the flight arrived at least 3 hours behind schedule, was cancelled or overbooked
Flights up to 6 years old
Tips and Tricks when delayed at Gatwick Airport
Confirm the reason for the delay with the airline
Collect proof: photos, receipts of expenses, vouchers etc
Exchange contact information with other travellers
Make sure you claim your basic benefits and services at the airport
Here is some further information regarding your passenger rights and the EU legislation
In which case is your flight delay eligible for compensation?
The level of compensation depends on the length of the flight. Essentially your flight has to arrive at its destination with a delay of 3 or more hours and qualify under the current EU legislation. You are able to make a claim up to 6 years retrospectively. We've gathered all the information about which compensation you'll be entitled to below: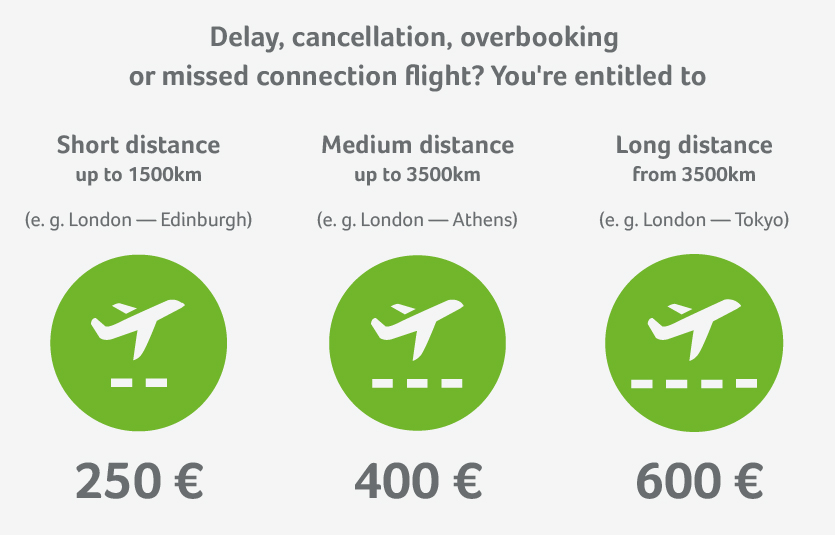 Additional services at London Gatwick
In cases of heavily delayed departure, you become eligible for some services at the airport. Eligibility depends on the distance of your flight and the amount of hours it's been delayed. Here, you'll find an overview of what you're entitled to:
Short distance, below 1500 km: after 2 hours waiting time - 2 telephone calls, emails or faxes, as well as free food and drinks
Medium distance, between 1500-3500 km: after 3 hours waiting time - 2 telephone calls, emails or faxes, as well as free food and drinks
Long-haul, from 3500 km: after 4 hours waiting time - 2 telephone calls, emails or faxes, as well as free food and drinks
Delays of over 5 hours
You are entitled to withdraw from your flight if the wait time exceeds 5 hours. The airline must either find you alternative transportation or, if you prefer, you can elect to be reimbursed.
Departure not until the next day
The airline has a responsibility to see that you are accommodated in a hotel should your flight be delayed till the next day. They must also cover the costs of getting you to the hotel and back to the airport. It is best to get this in writing directly from the airline.
Important:
Don't take any excuses! If the airline provides a hotel or food/drinks this doesn't relieve them of their responsibility to pay your compensation.
Our Flightright Promise
Thanks to our expertise, we have a very high success rate when enforcing compensation. This allows us to promise a completely free service if your case is unsuccessful!
Check your claim in 2 minutes
Share this article with friends