Check your claim in 2 minutes
Loganair flight delays and cancellations
Loganair is a Scottish regional airline that until September 2017 operates under the Flybe Franchise. After this date it will become an independent airline. It oversees flights between 28 destinations in the UK, Republic of Ireland and Norway. This airline has a below average rate of delayed flights, but an above average rate of cancelled flights.
If you're subjected to delays or cancellations with Loganair we will help you stand up for your rights. With our simple, fast online calculator you can check if you're eligible for compensation for free and directly submit your claim with us online.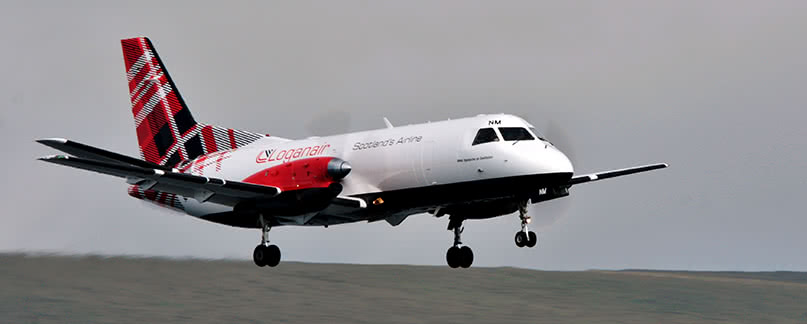 Your rights when delayed with Loganair
Under EU law up to €600 compensation
Regardless of the cost of the ticket
Flights as far back as 6 years
If the flight was delayed at least 3 hours, overbooked or cancelled
Tips and Tricks when delayed with Loganair
Contact the airline to confirm the reason for the delay
Collect proof: receipts, photos, vouchers etc
Insist on your basic rights and benefits at the airport
Exchange contact details with other travellers
For more in depth information regarding your passenger rights and the EU regulation
Under which circumstances are flight delays eligible for compensation?
The amount of compensation you will receive is dictated by the length of your flight - the amount you paid for your ticket is not a factor. Essentially your flight has to land with a delay of at least 3 hours and fall under the current EU Regulation. Your claims remain valid up to 6 years retrospectively. Below is some information about what level of compensation you'll be entitled to: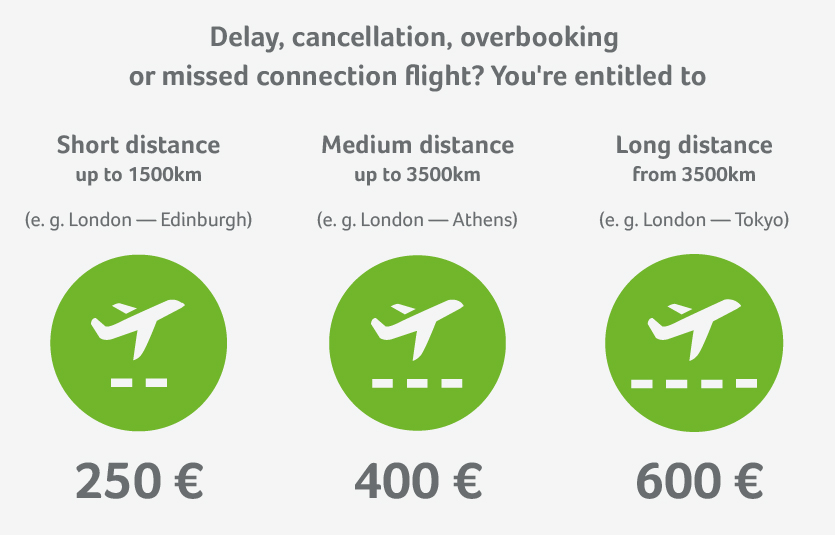 Logan Air: Additional services at the airport
If your flight has a delayed departure, you have the right for basic services and benefits. Eligibilty varies depending on the distance of your flight and the length of delay. Here is a guide to what you'll be eligible for:
Short distance, below 1500 km:

from 2 hours waiting time, complimentary drinks, food and 2 telephone calls, emails or faxes

Medium distance, between 1500-3500 km:

from 3 hours waiting time, complimentary drinks, food and 2 telephone calls, emails or faxes

Long-haul, from 3500 km:

from 4 hours waiting time, complimentary drinks, food and 2 telephone calls, emails or faxes
More than 5 hours delay
Regardless of the distance, if your flight is delayed for more than 5 hours the airline is obliged to either allow you to cancel your flight and reimburse you for the costs, or offer you alternative transportation.
Departure postponed until the next day
If your flight is postponed until the following day, the airline must accommodate you in a hotel and provide transportation to and from the hotel and airport. Contact the airline directly and ask for this to be confirmed in writing.
Important:
Don't put up with any excuses! Vouchers for hotels or food don't negate the airline's responsibility to issue your compensation.
The Flightright Promise
Thanks to our expertise, we enforce your right to compensation with a very high success rate. That's why we are able to promise a completely free service if your case is unsuccessful!
Check your claim in 2 minutes
Share this article with friends