Check your claim in 2 minutes
Virgin Atlantic flight delays and cancellations
Virgin Atlantic is a British airline based in Crawley, near Gatwick Airport. 29 worldwide destination airports are reached by the airline using a fleet of 39 aircraft. Billionaire Richard Branson has been with it since its inception in 1984 and, while Virgin Atlantic is one of the more punctual UK airlines, passengers travelling with them suffer delays and cancellations.
We help to enforce the rights of passengers affected by disruption when flying with Virgin Atlantic. Our online calculator is simple to use and you are able to check, for free, whether your flight delay or cancellation qualifies for compensation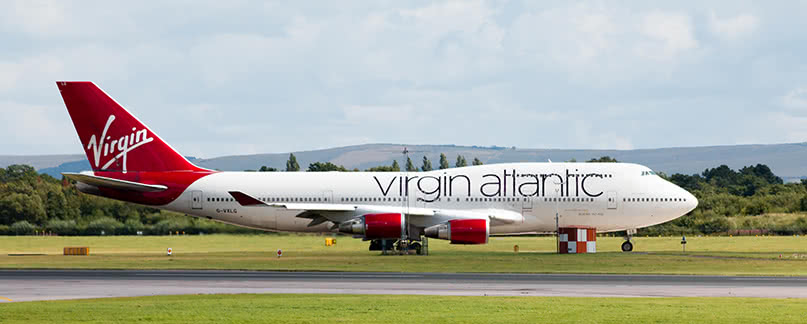 Your rights when delayed with Virgin Atlantic
According to the EU261 regulation up to €600 compensation
Ticket price irrelevant
Flights up to 6 years old
When the flight was cancelled, overbooked or delayed at least 3 hours
Tips and Tricks when delayed with Virgin Atlantic
Confirm the cause of the delay with the airline
Collect relevant documentation: photos, receipts of expenses, vouchers etc
Be sure to claim the basic benefits and services on offer at the airport
Exchange contact information with other affected passengers
Under what conditions does your delayed flight qualify for compensation?
The amount of compensation you'll be eligible for is dictated by the distance of the flight - not on the amount you paid for your ticket. Fundamentally your flight must land at its destination with a delay 3 hours or more and be applicable under current EU Regulation. Your claims are valid up to 6 years retrospectively. Here is an overview of which compensation you'll be entitled to, according to the circumstances of your delay: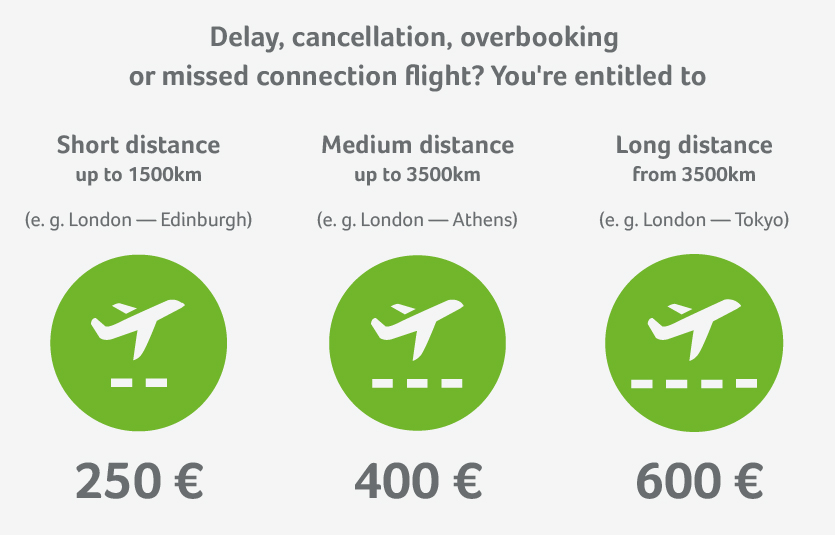 Virgin Atlantic: Additional services at the airport
If your departure should be heavily delayed, you'll be entitled to some amenities and services at the airport. These rights become available depending on the distance of your flight. Below, you'll find an overview of what you're eligible for:
Short distance, less than 1500 km:

after 2 hours waiting time - complimentary food and drinks and 2 emails, phone calls or faxes

Medium distance, between 1500-3500 km:

after 3 hours waiting time - complimentary food and drinks and 2 emails, phone calls or faxes

Long-haul, from 3500 km:

after 4 hours waiting time - complimentary food and drinks and 2 emails, phone calls or faxes
When delayed over 5 hours
When the delay reaches over 5 hours, you become entitled to withdraw from your flight. The airline then has an obligation to either reimburse you or offer you an alternative transportation method.
When departure is postponed until the following day
You're eligible for a stay in a hotel, with transport to and from the hotel included. Contact the airline directly and request confirmation of your hotel room and transfers to be provided in writing.
Important:
Don't take any excuses! Vouchers for food and drinks or hotels don't nullify Virgin's responsibility to compensate you.
The Flightright Promise
Thanks to our expertise, we enforce compensation claims against airlines with a very high success rate. This enables us to promise a completely free service if your case is unsuccessful!
Check your claim in 2 minutes
Share this article with friends