Check your claim in 2 minutes
British Airways flight delays and cancellations
British Airways is the largest airline in the UK based on the size of its 272 strong fleet of aircraft and it operates between a total of 183 airports. Compared to other airlines leaving the UK it is relatively reliable, nevertheless delays and cancellations do still occur.
For flight delays of more than 3 hours, or cancellations without prior notice of at least 14 days, and or denied boarding due to overbooking on a British Airways flight, Flightright can help you demand your passenger rights to a compensation of up to €600 under the EU regulation 261/2004.
We will help to uphold your rights and stand up to British Airways should you be subjected to flight disruption with them. Use our free online calculator to quickly and simply check if you're eligible for compensation.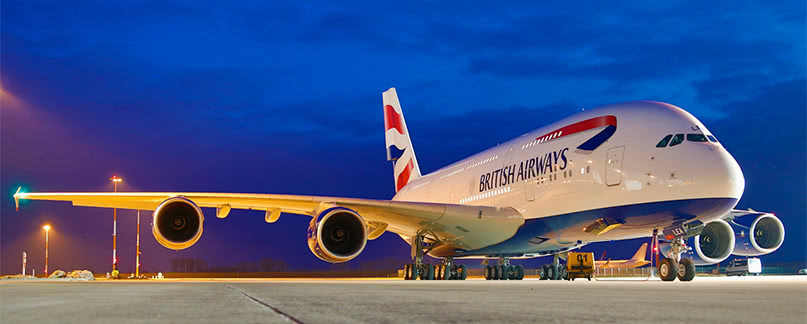 What are my rights when a British Airways flight is delayed?
Based on EU law you can claim up to €600 compensation
Flights up to 6 years old
Regardless of the ticket price
When the flight was delayed longer than 3 hours, cancelled or overbooked
What should I do when delayed with British Airways?
Why were you delayed? Get the airline to establish this
Insist on your basic benefits and services at the airport
Collect proof: receipts of expenses, vouchers, photos etc
Exchange contact information with your fellow delayed passengers
More in depth information regarding the the eu-regulation and your passenger rights
In which case is your flight delay eligible for compensation?
The level of compensation depends on how far you are flying - not on the amount you paid for your ticket. Fundamentally if your flight arrives 3 hours or more after it was scheduled to and you fit the criteria of the EU Regulation you can make a claim. Your claims are valid up to 6 years retrospectively. Here is some information about how much compensation you'll be entitled to: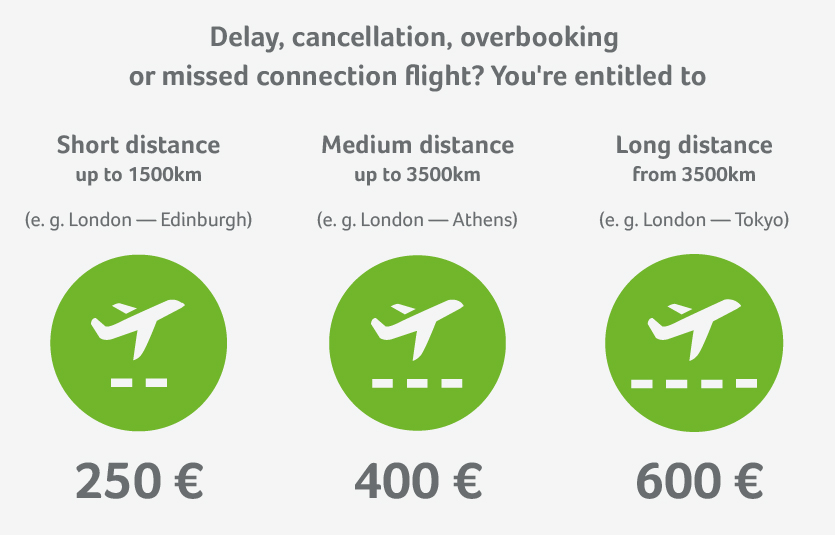 British Airways: Additional services at the airport
If the departure is subject to heavy delays, you are entitled to basic services and benefits. The distance of the flight will dictate whether you qualify. Here, you'll find an overview what you're eligible for:
Short distance, below 1500 km: from 2 hours waiting time, complimentary drinks, food and 2 telephone calls, emails or faxes
Medium distance, between 1500-3500 km: from 3 hours waiting time - complimentary drinks, food and 2 telephone calls, emails or faxes
Long-haul, from 3500 km: from 4 hours waiting time, complimentary drinks, food and 2 telephone calls, emails or faxes
Delayed more than 5 hours?
A delay of over five hours gives you the right to cancel your flight with the airline. The airline is obliged to either reimburse you for the costs or to offer alternative transportation.
Departure not until the next day?
If the departure is postponed to the following day the airline has to get you accommodation in a hotel and cover the costs of transport to and from the hotel and the airport. Contact the airline and ask them to provide this commitment in writing.
Important:
Don't let them off the hook! Credits for food or hotels don't negate the airline's liability to pay your compensation
The Flightright Promise
Our expertise in this industry give us the necessary confidence to promise a completely free of charge servive should your case prove to be unsuccessful.
Check your claim in 2 minutes
Share this article with friends