Check your claim in 2 minutes
Aer Lingus flight delays and cancellations
Aer Lingus is the national airline of Ireland and was founded by the Irish Government in 1936. It currently flies to 91 destinations and in 2016 they fared well compared to their competitors in terms of delays and cancellations. However, as with all airlines disruptions do still happen.
We strive to uphold your rights and redress the balance between you and Aer Lingus. Get started with the online calculator to quickly check if you're eligible for compensation and submit your claim online.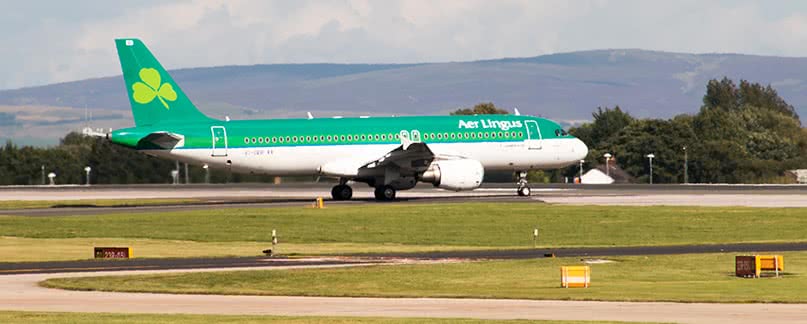 Your rights when delayed with Aer Lingus
Up to €600 compensation based on EU law
Ticket price not a factor
Claim on flights as old as 6 years
When the flight was cancelled, delayed at least 3 hours, or overbooked
Tips and Tricks when delayed with Aer Lingus
Establish the reason for the delay with the airline
Collect proof: photos, receipts of expenses, vouchers etc
Be sure to get your basic benefits and services at the airport
Swap contact details with other passengers
More in depth information regarding your passenger rights and the EU legislation
In which case is your flight delay eligible for compensation?
The length of delay will dictate whether you're eligible for compensation and also the amount you'll be owed - regardless of the price you paid for your ticket. If you're delayed for 3 hours or more and the disruption qualifies under the current EU Regulation, you'll have a valid claim. You can claim up to 6 years retrospectively. Please see some information regarding which compensation you're entitled to: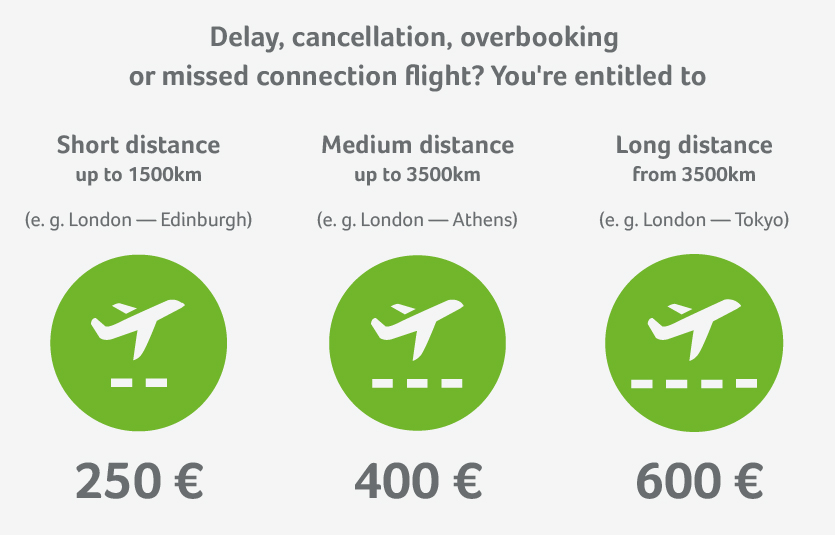 Aer Lingus: Additional services at the airport
If your flight departure is badly delayed, you have the right to some benefits and services. The distance of the flight and the length of delay dictate your eligibility. Below you'll find an overview of what you're entitled to and under which circumstances:
Short distance, below 1500 km:

from 2 hours waiting time - free food, drinks and 2 telephone calls, emails or faxes

Medium distance, between 1500-3500 km:

from 3 hours waiting time - free food, drinks and 2 telephone calls, emails or faxes

Long-haul, from 3500 km:

from 4 hours waiting time - free food, drinks and 2 telephone calls, emails or faxes
Flights delayed for over 5 hours
If the delay reaches five hours you have the right to cancel your flight. The airline is obliged to either reimburse you for the costs or offer you a different method of reaching your destination.
Flights delayed until the next day
If delayed until the following day, the airline has an obligation to get you a hotel for the night and take care of the transport to and from the airport and the hotel. Get in contact with the airline directly and ask for written commitment.
Important:
Don't accept excuses! Vouchers for hotels or food don't relieve the airline's responsibility to pay your compensation.
The Flightright team's promise
Thanks to our expertise, we enforce compensation with a very high rate of success. That's why we are able to promise a completely free service in unsuccessful cases!
Check your claim in 2 minutes
Share this article with friends