Whether or not lighters may be carried on a plane is a frequently discussed topic due to safety concerns. Flights are a great mode of transport. But sometimes flying by air can present certain challenges. These challenges can be anything from unpacking for security to finding the best ways to store your luggage. The transport rules for lighters on the plane can be a challenge. Whether you should pack lighters in your hand luggage or your suitcase depends on the airline's policy. In this blog post (article), we will look at the issue and explain what you need to look out for when taking lighters on a flight and what rules the airlines have set.
Lighters on the plane: hand luggage or suitcase?
Lighter in hand luggage – is it allowed?
Lighters can be a source of danger if they are carried in hand luggage. In principle, passengers must carry the lighter on their bodies. The right place is therefore the trouser or jacket pocket. Every passenger is allowed to take a lighter on board an aircraft. Some airlines only allow a single light to be carried in a transparent, sealed package. Therefore, it is important to know the airlines' specific rules regarding lighters in hand luggage.
Lighter in the suitcase – is that allowed?
Whether you are allowed to carry a lighter in your suitcase when flying depends on the airline. It is important to find out about the guidelines in advance or ask at the check-in desk if necessary. Some airlines prohibit the carrying of empty and fully charged lighters, while other airlines allow the transport of unused lighters. As a general rule, only one commercially available lighter or one small box of matches may be carried per person. Both items are prohibited in checked baggage. Both items must be carried "personally", for example in the jacket or trouser pocket. It is therefore best to ensure before you travel that you bring all permitted items on board and leave all prohibited items at home.
Which lighters are allowed on the plane?
Air travellers often wonder; Which lighters are allowed on the plane? It is important to know which types of lighters you can and cannot take on the plane. Approved disposable lighters are usually allowed, but all other types of lighters are prohibited due to their potential dangers. These include:
Storm lighters, petrol lighters (Zippos), jet lighters, light-bottom lighters, plasma lighters and electric lighters (e.g. cigarette lighters). Whether the respective model is empty or filled plays a subordinate role. It is therefore always worth checking the airline's guidelines before travelling. If you do bring a prohibited lighter on board, you should be aware that you will have to hand it in before boarding the aircraft.
Are Zippo lighters allowed on the plane?
Most airlines prohibit flammable items such as Zippo lighters from being brought onto the plane. The security authorities at German airports have now classified Zippo lighters as potentially dangerous. Therefore, you are not allowed to pack such a lighter in your hand luggage or checked baggage. If you attempt to bring such lighters on board, you may risk a fine and confiscation of the item.
How many lighters are you allowed to have in your suitcase?
This question depends on the airline. There is no general rule about how many lighters you are allowed to carry in your suitcase. In principle, every traveller is allowed to take one lighter on board an aircraft. However, to ensure that your flight runs smoothly, you should follow the airline's regulations and find out about the requirements on board before you travel.
What happens if you have a lighter in your suitcase?
If you have a lighter in your luggage, it will likely be found by the security staff at the airport security checkpoint. Depending on your airline's policy, you could be forced to leave the lighter behind before boarding or take it on board as a non-baggage item. There is also a possibility that your luggage with the lighter will be checked and/or delayed. Therefore, it is best to check all regulations of the respective country and airline before booking a flight.
Have you experienced a flight delay/cancellation?
According to the EU Air Passenger Rights Regulation, the amount of compensation is calculated according to the flight route (distance):
| | | |
| --- | --- | --- |
| Short distance up to 1500 km | Medium distance up to 3500 km | Long distance from 3500 km |
| e.g. London – Edinburgh | e.g. London – Athens | e.g. London – Tokyo |
| 250€ | 400€ | 600€ |
Rules for lighters on planes
When flying with a lighter on an aircraft, certain safety rules usually apply. Airlines may adjust the number of lighters allowed, depending on individual policies. Some airlines allow up to two lighters (without gas) per person, while others ban them completely. Before booking a flight, you should therefore find out about the specific regulations of the airline in question.
Important: The lighter must be a disposable lighter (picture/photo).
Rules for matches on aircraft
To bring a match on board, similar rules apply – generally, only one small box per person may be carried. However, as the approval of the local airport staff is needed to determine whether the l box is small or not, it is advisable to pay attention to its size.
In addition, one must make sure that the matches do not have an ignition head, otherwise, they could easily be identified as dangerous substances. Therefore, to avoid unnecessary problems and doubts during the inspection, one should select matches with red or brown heads and only take these with them.
It is important to note that airlines have strict security measures to avoid possible fire risks on board. For this reason, it is essential to locate and remove all possible flammable items before checking in at the airport.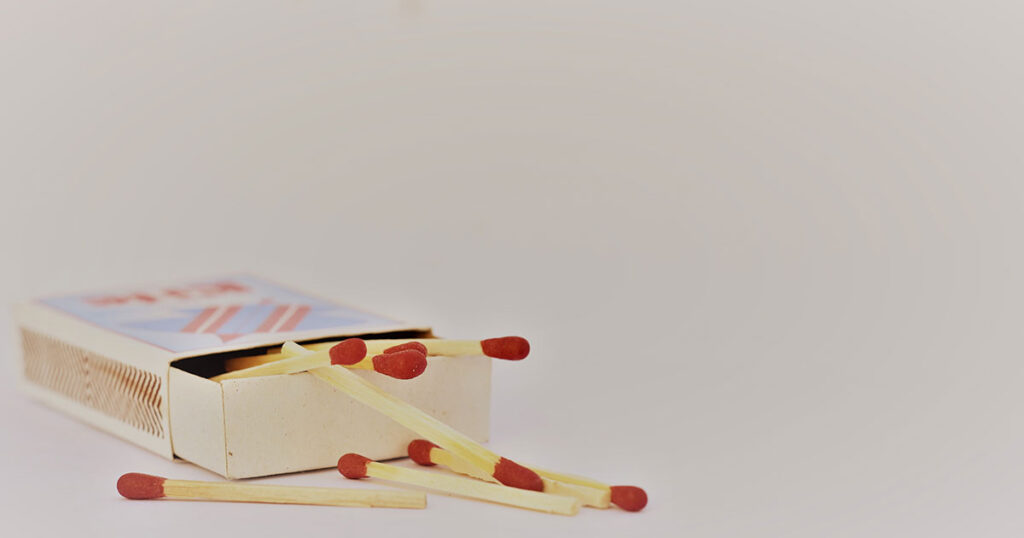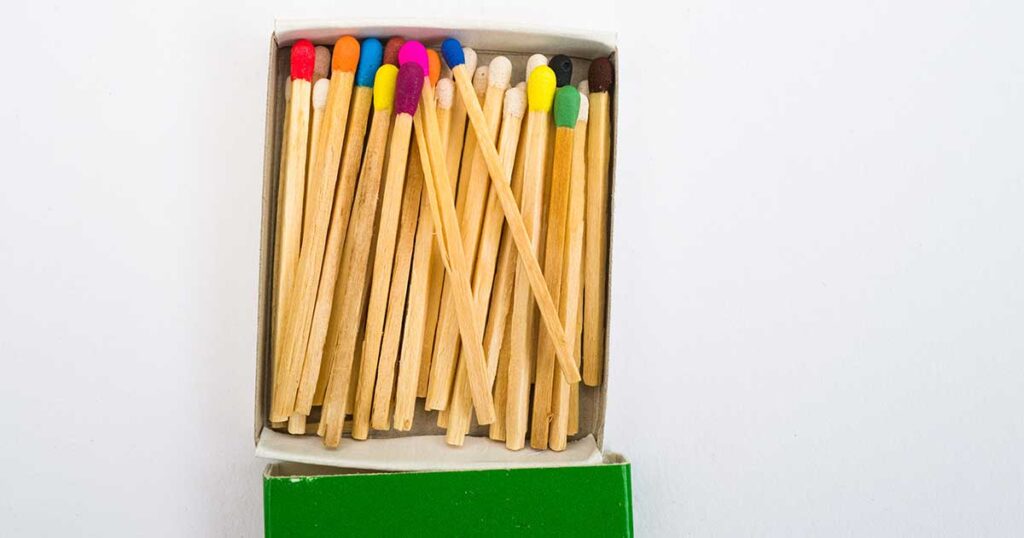 Important: Not all matches are allowed on the plane
It is important to note that not all matches are allowed on an aircraft. For example, the so-called "strike anywhere matches" are prohibited. These are matches that can be ignited on almost any surface. You can quickly recognize them by their blue or green heads.
Conclusion: lighters on planes
If you have planned a holiday and want to take the right equipment with you, you should be careful. It is important to pay attention to a few things when taking a lighter on the plane. In principle, there is a rule that only one lighter is allowed per person. Smokers should therefore be particularly attentive when packing their suitcases. You should therefore find out before you travel how many lighters you are allowed to take with you.
You should also bear in mind that the import rules may be different in each country. It is therefore possible that you will have to discard your lighter when entering the destination country. For this reason, experts recommend taking cheap disposable lighters instead of expensive ones – as these are inexpensive and usually easily available at the destinations in case you are refused entry.
Things to look out for: Lighters on the plane
No petrol or storm lighters
Maximum of one lighter or one pack of matches
Lighters may only be carried on the body (e.g. in the trouser pocket)
They may not be carried in hand luggage or suitcases.
In general, only lighters with liquid gas may be carried on board
How can Flightright help you?
You are stuck at the airport because of a flight delay? Your flight has been canceled, or you have been removed from the passenger list? In each of the situations described, you have a right to compensation as an air passenger.
Tip: Flightright helps you enforce your air passenger rights! With us, you can check your claims free of charge in two minutes. ✔️Easy, ✔️fast & without ✔️risk
According to the EU Passenger Rights Regulation, passengers are entitled to compensation in the event of a delay, cancellation, overbooking, or missed connection. You can claim up to 600 euros of compensation per person (minus commission fee). This compensation is independent of the ticket price. Flightright enforces your right for you. If necessary also in court.
As experts on the subject of air passenger rights, we enforce your right to compensation against the airline! Flightright's air passenger rights experts are also happy to help you with ticket reimbursements